Home
One-on-One Help

One Day. One Place.

Neighbors Helping Neighbors

Island Grove Park

North 14th Avenue and D Street, Greeley

Behavioral Health Assistance Financial Services Clothing Food Stamps Dental Care

Housing/Foreclosure Assistance Medical Care Veterans Services

Documentation Assistance (SSN, Colorado IDs) Employment (Resumé writing & job listings)

FREE Services provided onsite/ www.weldprojectconnect.org/ CALL 2TRTtREEE

tTREEWWEaaadadminad
---
The Town of Lochbuie
Election Results:
Mayor Michael A. Mahoney 295 votes
Trustees
David E. Ott 214 votes
Grant Doherty 208 votes
Mardi Early 192 votes
Candace M. Veldhuizen 155 votes
Martha Bradfield 153 votes
Ballot Question #1 (Elections) Yes 354 votes No 67 votes

Advisory Ballot Question #1 (Donations) Yes 132 votes No 288 votes
For more information or questions contact Monica Mendoza, Town Clerk at 303-655-9308 or mmendoza@lochbuie.org
---
LOCHBUIE TOWN MANAGER STEVE STAMEY
RECEIVES PRESTIGIOUS "MANAGER OF THE YEAR AWARD"
FROM THE COLORADO CITY AND COUNTY MANAGERS ASSOCIATION
HUGE CONGRATULATIONS TO STEVE!! AWESOME JOB!!
---

Click above for more info and vendor application

PHOTO CONTEST
Are you an amazing photographer and want to show off your skills? We need photo's of town for our new website debuting in May. Please submit your photo's by May 2nd to mmendoza@lochbuie.org
Winners will be announced at the 40th Anniversary Celebration on May 17th.
---
TOWN BOARD UPDATES:
Town Administrator Steve Stamey received the prestigious "Town Manager of the Year" award for 2013

The University of Colorado presented design ideas for an entryway, CR 37 streetscape design plan, Lake Henry Park design plan and a Town Hall landscape plan at the public workshop on March 11th. Stay tuned for information on the next workshop

Town Photo contest! Showcase your talent and the town, submit your favorite town photo to win a spot on our new website. Winners announced at the 40th Celebration! Submission due to Monica Mendoza at mmendoza@lochbuie.org by May 2nd at 5:00 p.m.

New and improved website launching in May

Save the date: May 17th for the Lochbuie 40th Anniversary Celebration
The Lagoons Project is close to completion, here are some pictures of the progress.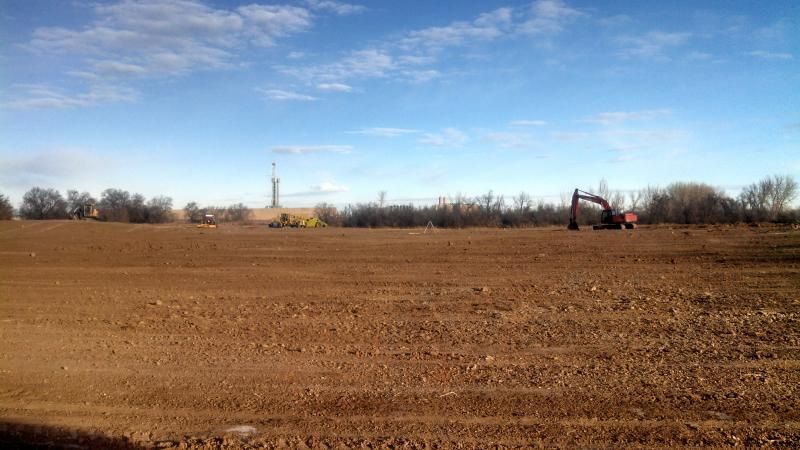 ---
TOWN BOARD MEETINGS:
1st & 3rd Tuesday of every month at 7:00 pm
PLANNING COMMISSION MEETINGS:
Meet on an as needed basis on the Last Tuesday of the month or as announced at 7:00 pm
Town Residents are invited and encouraged to attend!
---
Are you a major retail developer or retailer considering projects or locations in Lochbuie? Are you a new business considering locating in The Town of Lochbuie? If so,please contact the Town Administrator at 303-655-9308
for more information on The Town of Lochbuie, its advantages for retail development projects and its close proximity to the Denver Metro Area.
The Northeast East Colorado Small Business Development Center offers business, consulting and training that maximizes the economic potential of entrepreneurs within Northeast-East Central Colorado. Their mission is to foster successful start up of new businesses as well as growth and develpment of new and existing businesses through services provided.
Contact for the Small Business Development Center is Jesse Esparza at 720-837-0416. Please find below a link to the SBDC Website and their schedule.
---